Sports Vision Training in Lemont
Giving Athletes an Edge Over Their Competition
Ready to Get Your Vision Into Shape?
It takes way more than strength and speed to be at the top of your game.
The skills required by an athlete — those that make the difference between good and extraordinary — depend on vision skills which can be perfected.
Baseball, tennis and football are examples of sports games that require the skills and abilities to keep your eyes focused on the ball.
Football receivers and quarterbacks need a high level of tracking and depth perception to complete a pass, as well as high peripheral vision awareness.
Sports vision training can enhance the communication between your eyes, brain and body, to help you excel in your sport and turn your vision into an invaluable asset on the court or field.
---
Give Your Eyes the Care They Deserve
---
Sport Vision Training in Lemont
Meet our Eye Doctors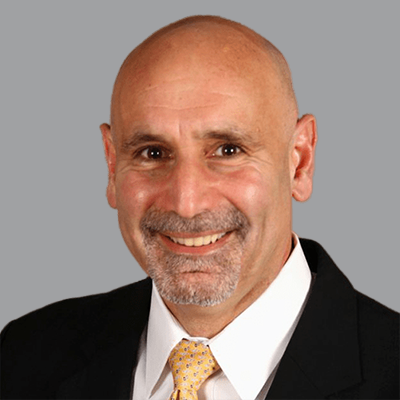 Monday

9:00 am - 7:00 pm

Tuesday

9:00 am - 5:00 pm

Wednesday

9:00 am - 5:00 pm

Thursday

9:00 am - 7:00 pm

Friday

9:00 am - 5:00 pm

Saturday

8:00 am - 12:00 pm

Sunday

Closed

Nov. 23

Closed

Dec. 25

Closed
VSP

Medicare

United Healthcare

Aetna

Spectera

EyeMed

Blue Cross

MetLife
---
4 Ways Sports Vision Training Can Give You a Competitive Edge
Builds visual skills

Sports vision training strengthens essential visual skills, such as:

Hand-eye coordination
Peripheral vision
Reaction time
Visual memory
Depth-perception

Custom-designed program

Our eye care professionals will consult with you and create a program designed according to your strengths, weaknesses, and athletic goals. This therapy consists of weekly in-office appointments and assigned daily exercises.

Fits your training schedule

Weekly appointments and daily exercises can easily conform to your workout routine. With just 20 minutes a day, you may begin to see improvement in your performance.

Optometrist-approved

Sports vision therapy is a scientifically-proven method of enhancing athletic performance. The program is developed by optometrists with extensive training in monitoring eye health and building visual skills.
Sports vision training: the ultimate game changer
- May. 16, 2023
After waking up with an eye infection last Saturday, I stopped by Forzley Eye Clinic to see if they
... Show More
could help me. They readily worked me into their schedule, and I left with a prescription for the infection. Everyone was both professional and kind. Much appreciated!
- Jan. 17, 2023
My wife and I left Target Optical for Forzley Eye Clinic and couldn't be happier. Dr. Flora was fr
... Show More
iendly, professional, and efficient. The optician Jess offered excellent customer service and was very helpful in selecting glasses for us to try on. Highly recommend this place.
- Oct. 07, 2022
The absolute best, most thorough eye exam I've ever had. Staff was knowledgeable, professional and f
... Show More
riendly. They had my best interests in mind and weren't just trying to sell me on things. Been wearing glasses pretty much my whole life and this was the absolute best experience I've ever had. Highly recommend.
- Oct. 04, 2022
Love Dr. Forzley. He and his staff are very nice and professional, every visit.
- Aug. 24, 2022
Dr. Forzley is awesome. Best eye care available.
- Jul. 21, 2022
Outstanding!
- Apr. 11, 2022
Staff was super friendly. Doc was great, extremely knowledgeable and thorough. Discussed all option
... Show More
s to help me make best decision for myself. Would highly recommended.
- Feb. 23, 2022
Dr. Forzley is one of the best Doctors I have ever dealt with in both to his medical skill but most
... Show More
importantly his relationship with his patients. He is truly a good man who cares about the people he attends to. He listens and explains everything to the patient so you leave knowing any issues or problems. I recently took my elderly father to see him due to a sudden loss of vision and the entire staff could not have been better. Not only did they take care of him but Dr. Forzley called me on a Sunday just to follow up and make sure everything was okay. Not many Doctors do that on their days off. This is a man who should be teaching his profession to the future Doctors out there. I could not be more happy with Dr. Forzley and his entire staff.
- Feb. 15, 2022
I've been going to Dr. Forzley for years. I can't say enough about him, as well as his staff. The be
... Show More
st eye doctor with the friendliest staff. I have recommended friends and family over the years.
- Feb. 01, 2022
Friendly staff, great doctors.
- Jan. 28, 2022
Great eye doctor office.
- Jan. 13, 2022
Love this eye doctor practice and glasses shop! I've been going here for most of my life and have
... Show More
never had any major issues. Everyone is always lovely.
- Dec. 09, 2021
Dr. Forzley, his staff and all the people there were professional, knowledgeable, kind , friendly an
... Show More
d very helpful. couldn't ask for a better place for Eye Care. God bless them all.
- Dec. 03, 2021
Have been seeing Dr Forzely for many years. His office staff is friendly but very professional at al
... Show More
l times. They have all the answers your questions. Dr. Forzely is so helpful and is experienced with all optical problems you may have. He addresses any of your concerns competently and concisely. With all the COVID practices now, the office has adapted many safety procedures to make you feel very secure. Just can't praise Dr. Forzely and his office enough. I recommend him highly. You'll be happy if you have him and his team assisting you. Gloria Slomiany.
- Dec. 01, 2021
Everyone in this office were very friendly and helpful! My wife and I were very impressed with the q
... Show More
uality service we had received!
- Nov. 19, 2021
Everyone was friendly and the experience was comfortable. Would recommend.
- Nov. 05, 2021
Dr. Forzley is the best! Very knowledgeable, answers all questions and friendly (Same with the staff
... Show More
) Always has great products and state of the art equipment.
- Oct. 11, 2021
I have been a patient of Dr. Forzley's for over 10 years. So when I had an emergency injury to my
... Show More
eye,I called the office to explain.The office staff communicated with Dr. Forzley and arranged an appointment for me that same day. I did not have to wait when I arrived at the office.. I was treated very kindly and Dr. Forzley's treatment was excellent and my injury is healing! I highly recommend this friendly professional office!
- Oct. 11, 2021
You will never find a more caring and competent Optometrist than Dr. Forzley. The staff Is helpful
... Show More
and friendly. Great selection of frames.
- Oct. 01, 2021
This was my first visit and could not have been more pleased. Such a friendly staff along with Dr. O
... Show More
'Donnell. My wait time was very minimal and the staff already had my vision benefits checked for me so I knew what to expect. Thank you for a great first visit!
Sport Vision FAQs
I have 20/20 vision. Why should I do sports vision training?
Thinking that 20/20 vision is the equivalent of perfect vision is a common misconception. Visual acuity and visual skills are two separate things. Visual acuity tests measure how well you can read letters from a chart, but it can't predict how well you'll see the ball or how quickly you'll react to visual stimuli. It's common for people with 20/20 vision to lack the visual skills needed to truly excel in their sport.
What does sports vision training involve?
The sports vision specialist will consult with you, administer eye tests, and provide you with a custom-designed treatment program best suited for your needs and aspirations. During the weekly in-office sessions, the specialist will assign home exercises, measure your progress, and adjust the program as needed.
What tests do I need for sports vision?
During the initial consultation, a sports vision specialist will give you an eye exam to determine your eye health and visual skills. The eye exam may test the following:
Visual acuity
Contrast sensitivity
Eye tracking
Focus
Depth perception
---